Last Minute Cruise & Special Offer deals for summer 2008 on sale now!!!!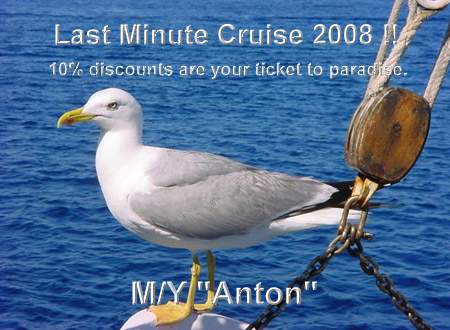 Journey to the heart of paradise aboard the M/y Anton of Nav Star Cruise Line®.
The perfect and magical Nav Star Cruises® vacation and an exciting cruise to the Adriatic Islands, our 7-Night Sea Vacation is the passport to enchantment and adventure just for you.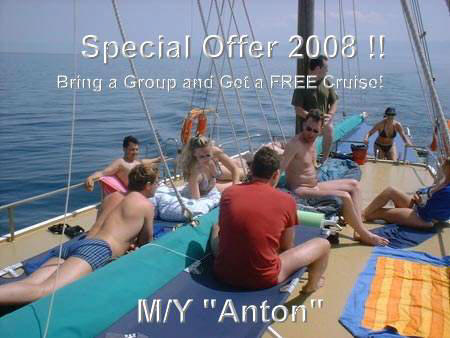 If you're looking for a vacation of ultimate relaxation and adventure, then try Nav Star's enchanting 7-Night Adriatic Sea Cruises. You'll voyage to exotic islands & ports of call aboard M/Y ANTON....